Stop and Go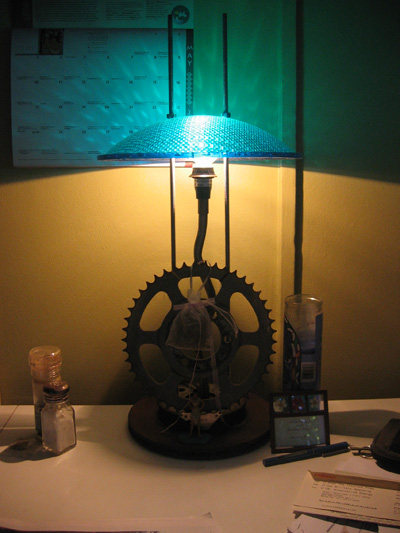 Lamp from stoplight lens and brake parts

A few years ago these lenses were all over the place
when stoplights were being switched to LEDs.

Brake parts are always easy to find.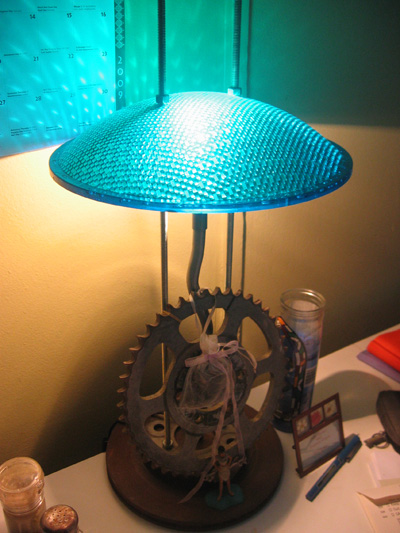 Many thanks to the Model Garage in Berkeley
for an unending supply of auto parts to play with...